1-click is a fast and secure way of paying for your purchases in the WAKFU Shop. Ankama has offered this system since February 14th, 2017. 
When you choose to pay using a bank card, we offer to save the payment details  you enter. If you leave this option selected, you won't need to enter them again the next time you make a purchase but you will need to enter a verification code. 
This verification code is sent to you by e-mail or SMS (your choice). Obviously, you'll need to have an up-to-date e-mail address or cellphone number in your Account Management.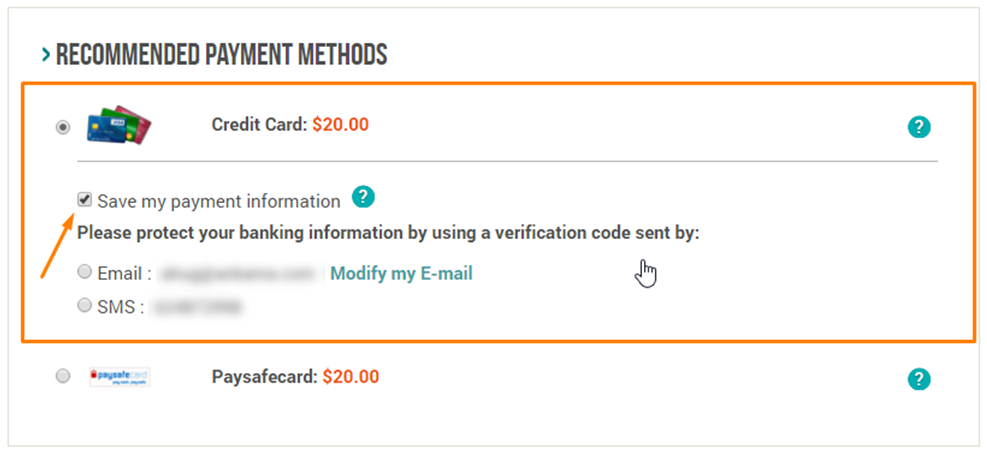 Is it possible to remove my payment details?
If, for any reason, you would like to delete your bank card details, you can do so easily from your Account Management. All you have to do is click on "Delete" on the bank card(s) to remove them. It only takes a few seconds… even for a Iop.