There are two international servers in single-account mode:
Ilyzaelle, which launched in 2017.
Jahash, which launched on March 26, 2020.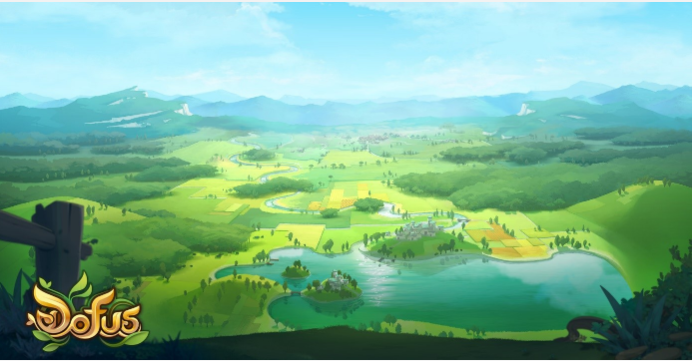 Single-account mode solely consists of players controlling one account at a time. Therefore, you cannot play several characters at once.
You play using one of 5 character slots split between the two servers.
Like epic and heroic servers, Ilyzaelle and Jahash are open to all our different communities. Each of these has their own chat channel.
What are the restrictions for this game mode?
A single player may only log in with a single account at a time on each server.
We verify certain information, such as IP address, email address, or phone number, to apply this limitation.
The following restrictions are related to the main restriction:
The account must be certified (i.e. linked to the account creator's true identity).
The account must be linked to an up-to-date phone number .
If you don't have a cell phone number, you won't be able to access this particular server. If you're not receiving our text messages, or text messaging isn't available for your country or region, please submit a Support ticket.
Only two logins per IP address are allowed at the same time (see below for more information).
A few technical aspects to know about
Authorizing a second login from the same IP
We're aware that these IP restrictions may block players sharing the same Internet connection (family members, housemates, etc.) who wish to play together regularly. For this reason, we allow a second login from the same IP, but the other criteria must still be met.
Authorizing an unshared 4G connection
4G connections are allowed for couples, families, and housemates. However, we suggest you contact your Internet service provider (ISP) to make sure the connection's IP will not be shared. Please note: This does NOT mean that multi-accounting is allowed.
Use of a proxy/VPN not allowed
It is forbidden to use a proxy, VPN, or any other method allowing established limitations to be bypassed.
Kama Exchange
The Kama Exchange (KE) is available on Ilyzaelle and Jahash but separate from other servers.
Transfers
There are no plans to allow migration to these servers.
Initially, migration between Ilyzaelle and Jahash will not be possible, in order to maintain Ilyzaelle's population and prevent high-level characters from being transferred from Ilyzaelle to Jahash.
However, migrating out of these servers can be done through the transfer service, available for a fee from the DOFUS store.