Please follow these steps to enable Ankama Shield account protection.
Go to the Security tab of your account management interface
Click on "Activate Ankama Shield".
We will send you a security code to the email address associated with your account (if you no longer have access to that address, you can change it by clicking here)
Enter the security code to activate Ankama Shield for your account.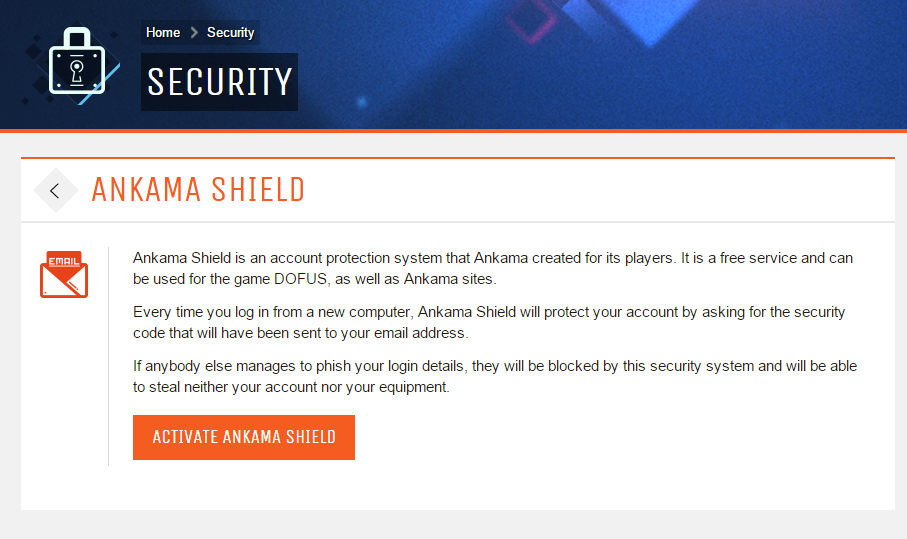 Every time you log in from a new computer, Ankama Shield will protect your account by asking for the security code that will have been sent to your email address. You will then have the option of adding the computer and/or browser to your trusted list.