Your purchases can be accessed directly in the game using the Distribute Your Gifts feature in the Character Selection interface.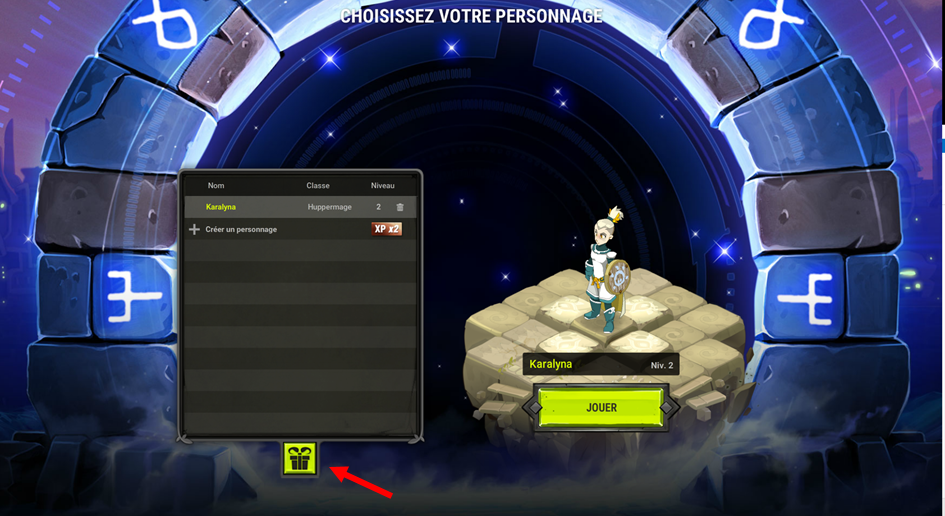 1. Log in, choose the server and character that you want to use to collect your purchase.
2. Click on the arrow icon next to the item to assign it to you character.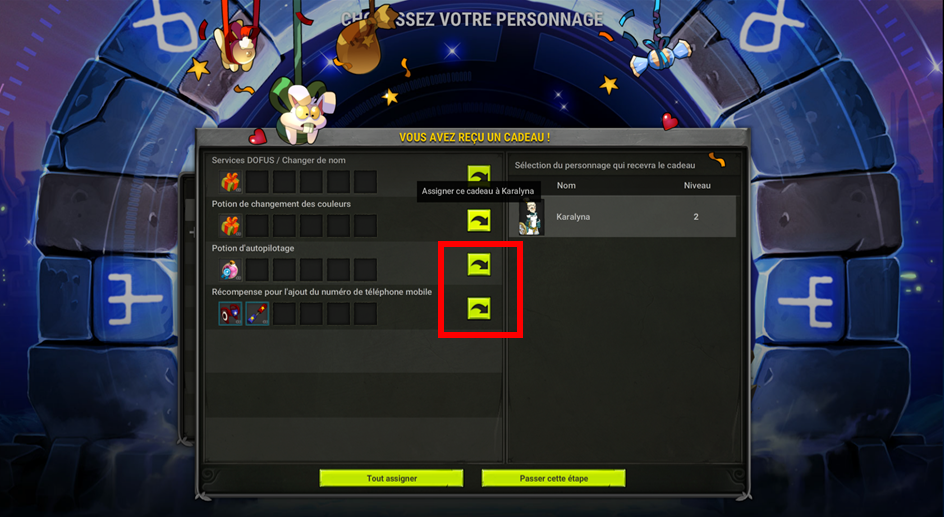 3. The item will now be available in the character's inventory.
Note: If you were logged in to the game when you made your purchase, you must log out and then log back in to see your items in the "You have a gift" area.