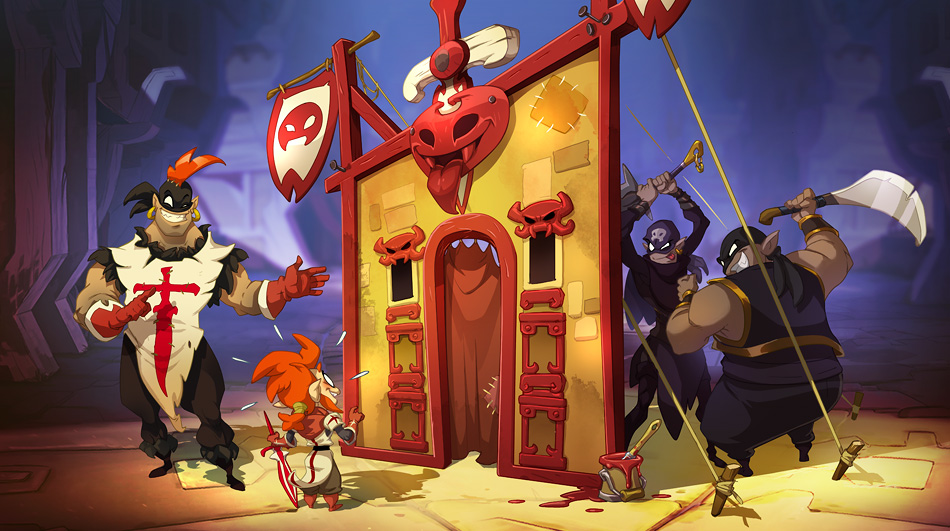 Phishing is a technique used by thieves to collect your account information (account name, email address, and password) and/or your personal information. (proof of identity)
It can take several forms: fake websites, fraudulent emails or Ankabox messages, in-game private messages, texts, etc.


If you believe you've been a victim of phishing
If a phone number is registered to your account, click this link to freeze your account right away.
Otherwise, change your password from your account management page,
and then contact Support.


If you've downloaded files that may be corrupted:

Perform an antivirus scan.
Perform an anti-spyware scan.
Perform an anti-rootkit scan.
How to protect yourself from phishing
Fake websites
Don't trust the website's appearance.
Never search for a website using keywords given by a player in the game.
Don't trust invalid links sent in the game.
Make sure it's one of our official sites by visiting this page
Remember that logging in to our sites always goes through: https://account.ankama.com/
Never download files related to our games from an unofficial website.

Fraudulent emails
Don't trust emails offering gifts or threatening to ban your account.
We will never email you about the threat of a ban.
Don't reply to emails asking for your account information.
Support will always use the secure interface on the website: https://support.ankama.com/hc/en-us
If you're unsure about an email, even if it looks official, you can check the email header to find out where it came from.
If you received a phishing email, let us know by using the phishing form on this page.
Copy and paste the full email header into your request.

Ankabox and in-game moderators
Account names and usernames of official accounts will have brackets like these: [ ].
A moderator will never ask for your login ID or password in the game.
Official Ankabox messages are sent from this account:
Never accept a friend request from a supposedly official account.
If you have to accept a friend request, it isn't an official account.