The games concerned by the sponsorship system are :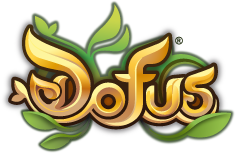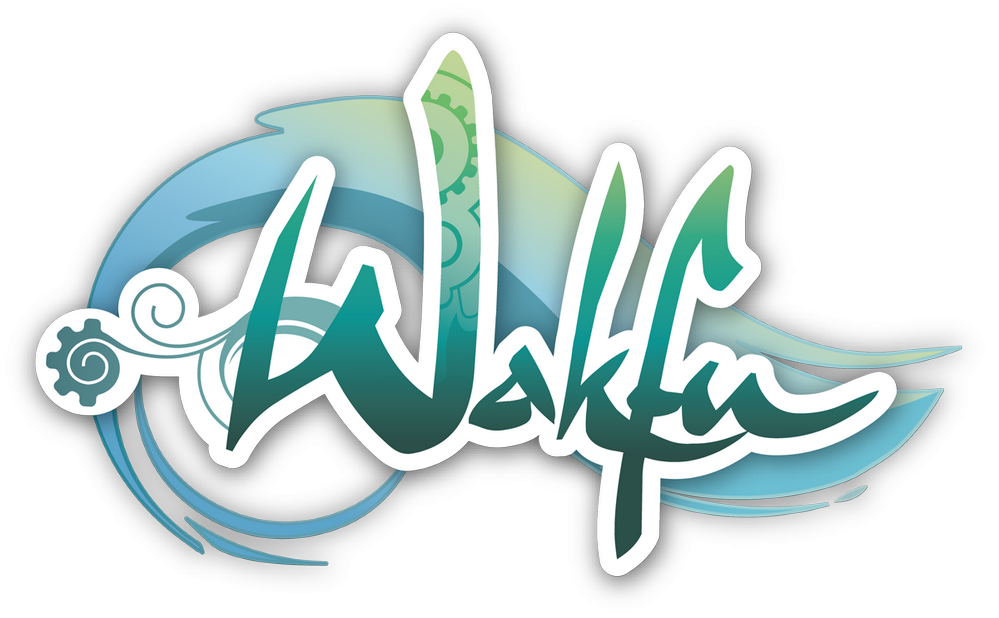 In this article :

How does referral work?
Every time one of your referred friends makes a purchase using real money (subscriptions or Ogrine packs), you're credited an amount in linked Ogrines. The amount received corresponds to approximately 10% the value of the item purchased by the referred friend.
There are no limitations – the more your friends spend, the more you'll be rewarded!
The referred friend is a winner too! They'll receive a Godfather Set in the game the first time they make a purchase using real money.
So it's a win-win :-)
How can you refer an account?

It's simple! These are the steps to follow when creating the account:
Step 1: Go to your friend referral interface.
Step 2: Invite your friends to join us.
Send an email to your contacts

or share your referral link directly by copying it

or share your link on social media.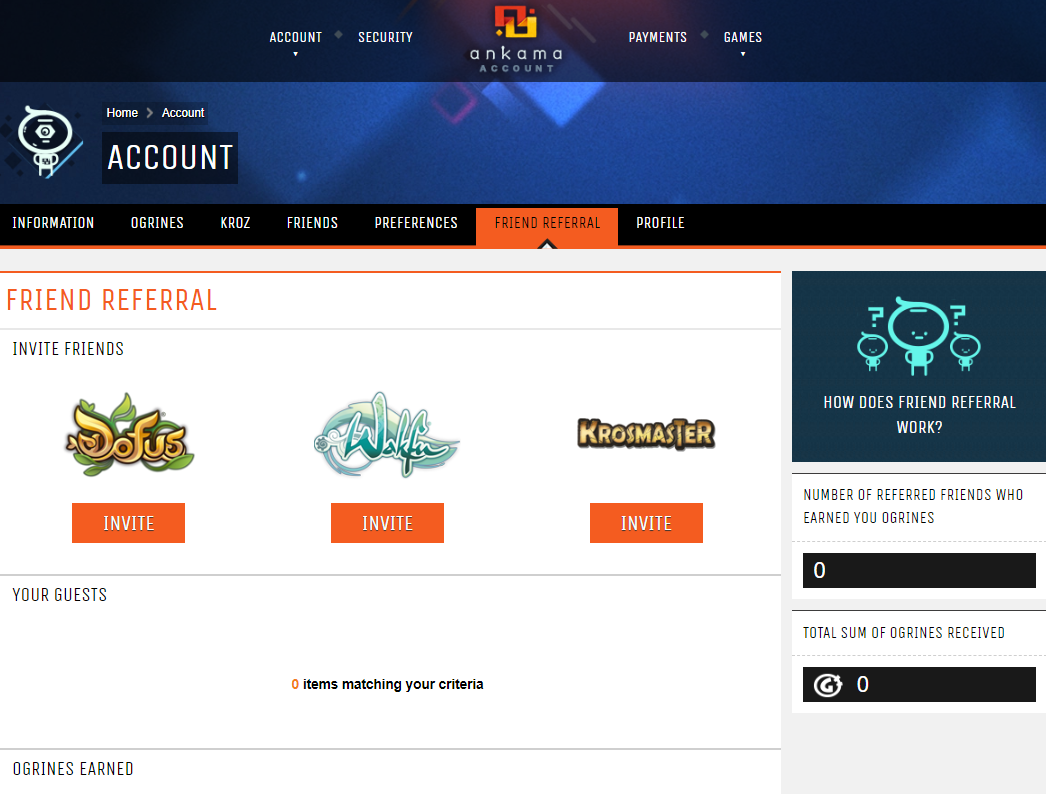 Step 3: By clicking on your referral link, your friends will be directed to the registration page. Once registered, they'll be linked to you for good.
Obviously, a referrer can have multiple referred friends, but a referred friend can only have one referrer.
Important: Your friends must click on this invitation to create the referral link. Indeed, this link must be made when creating their accounts; it is not retroactive.
If you made a mistake, the only solution is to delete the account and create a new one.
How can I follow my referred friends?
From your Account Management page, you can access your friend referral area and follow your guests and referred friends as well as the amounts they've earned you.
If your friend created an account via the friend referral link you sent them, you will receive a notification email via the mailbox associated with your account.
You will also be notified by email every time your referred friend completes a purchase and earns you linked Ogrines.
My friend created an account but I am not a friend referee. Why?
Your friend didn't follow the friend referral link you sent them, and has created an account on their own.
Unfortunately, it is not possible to alter this, as an account that has already been created cannot be registered as that of a referred friend.
You still have the option of sending your friend a friend referral link so they can create another account that registers as that of a referred friend.
My referred friend made a purchase, but I didn't get any Ogrines. Why?
You can follow your friend referral rewards via your Account Management page.
If you don't receive any Ogrines after your friend makes a purchase, there may be several explanations for this:
Your friend isn't your referred friend. Find out more.
Your referred friend made a purchase using Ogrines. As a friend referee, you only receive linked Ogrines if your referred friend makes purchases using real money for subscriptions or packs of Ogrines.
Your referred friend's payment hasn't yet been confirmed.
If the purchase has only just been completed, you may not yet have been credited with your reward. Log out then log back in to your Account Management page.
If none of these reasons resolved your issue, we suggest you contact our Support team. They will conduct manual verifications in order to identify your issue.
The Ogrines I got from friend referrals have disappeared. Why?
From time to time some players may make - whether intentionally or not - fraudulent transactions. In such a case, the buyer's purchases are obviously canceled.
If a referred friend indirectly benefits from a fraudulent purchase, then these rewards are also revoked, as may be expected.