You can use Facebook Connect to create an Ankama account via your Facebook account.
Using Facebook Connect lets you:
Rapidly discover our games with simplified account creation.
Enjoy the safety of your Facebook account.
However, if you use Facebook Connect to access our games, your account won't be protected by the Ankama Shield and Authenticator account protection.
Here's what you need to do to create your account with Facebook Connect:
1-    Launch the Launcher and click on the Facebook button.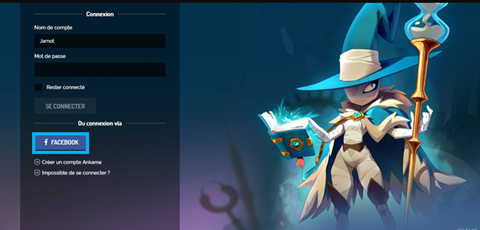 2-    Log on with your Facebook credentials.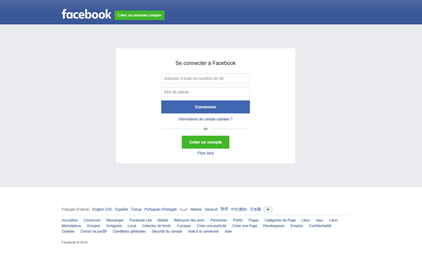 If your Facebook username is a phone number, you'll be redirected to https://account.ankama.com/en/ so you can also enter your email address.
These credentials will then be used when you log on to our games via Facebook Connect. Since they are your Facebook credentials, if you have any problems logging in with them, Ankama Support won't be able to help you. You'll need to contact Facebook Help to unblock access.
When you first log in with Facebook Connect, Ankama will also receive your full name, profile photo, and email address.
3-    Click on "Continue as [Facebook account name]"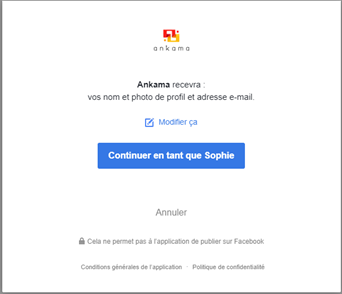 4-    If you do not have an Ankama account, answer "No" to the question "Do you have an Ankama account?" and then on "Finish Registration".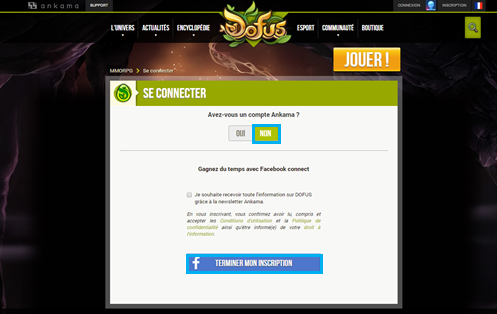 If you have an Ankama account and you answer "No", the account that you are in the process of creating will not be able to be linked to another Ankama account.
5-    Once you've created your account, you can download the game and then click on "Play".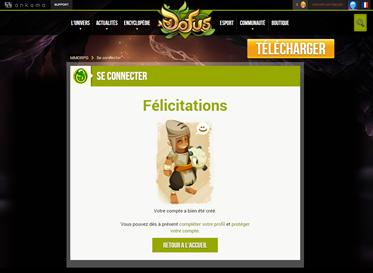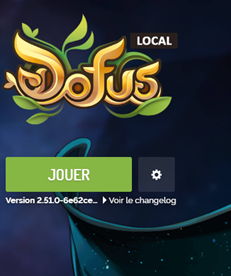 A shortcut to your game is created on your computer desktop .
6-    The last step before creating your character and heading off for adventure is choosing your nickname (visible in the game and forums).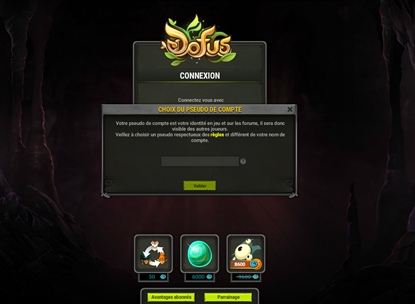 7-     Enjoy the game!
 8-     Don't forget to certify your account!
 Remember that when you log on through Facebook Connect, your account isn't protected by our protection systems (Shield and Authenticator).