Until September 24, 2019, there had been two 1.29 servers (Eratz and Henual) for our nostalgic players to be able to relive past adventures if they so desired.
9 new servers were launched:
Nabur
Arty
Algathe
Hogmeiser
Droupik
Bilby
Clustus
Issering
Ayuto
On Tuesday, March 16, 2020, these servers were merged.
In addition to the old servers Eratz and Henual, 2 international servers went online following the merger of the 9 servers created when DOFUS Retro came out.
A total of 4 DOFUS Retro servers are now available.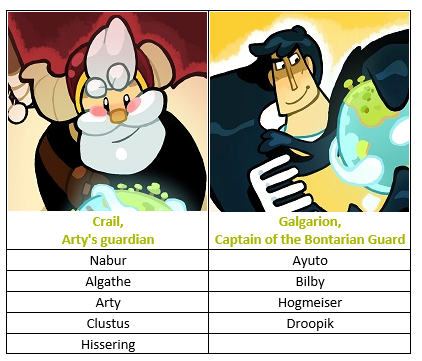 Do you have to be a subscriber to play on this new server?
Yes, you need a subscription as with the other Retro servers, Eratz and Henual.
What is the difference between the new server and the old 1.29 servers?
The new server lets you start your adventure from scratch.
The changes made to the servers are available

here.

Is we also able to get the Retro DOFUS gift on Henual and Eratz?
No, the gift applies only to the server Nabur.
"I'm unable to load the configuration file" or "I get the following error message: The current Flash security settings prevent DOFUS from running".
Please download Ankama Launcher to access the DOFUS Retro servers, and also follow these steps:
1: Reinstall DOFUS Retro from Ankama Launcher.
2: Once the game is installed, click "Play".
The following "Adobe Flash Player Settings" pop-up will appear:
3: Click "Authorize" to authorize information to be stored locally.

I'm getting an error message that says my password is wrong, but it isn't.
Case #1
Passwords for DOFUS Retro servers cannot exceed 32 characters.
If your password has more than 32 characters, please reset it using this link or through your account management page.
Case #2
If you have the Authenticator installed and you're trying to log in to DOFUS Retro without giving it permission to connect to your mobile application, you will receive a message saying that your password is incorrect.
This is a bug, and we are sadly unable to fix it right now. In this case, please authorize the login via the Authenticator mobile application and try to log in again.
Case #3
The email address linked to your Ankama account has not been validated. Please confirm it in the confirmation email you should have received.

Is a 64-bit version of the game available?
Yes, a 64-bit version is available via the Ankama Launcher.

Is there a single-account restriction on the server?

What are the restrictions in terms of number of characters?
You are limited to five characters across all DOFUS Retro servers (Henual, Eratz, Nabur, etc.), even if you buy or bought character slots in DOFUS 2.
I can't find the Kama Exchange on my server. Is that normal?
It is! In DOFUS Rétro, the KE didn't exist! So, you can't buy Kamas with Ogrines and vice-versa on servers.
Is the store available on the new DOFUS Retro servers?
Yes, it is available and includes products that can be bought using ogrines or real currency. However, the Kama Exchange is not available on the Retro servers.

Is there a bestiary, encyclopedia or leaderboard for the DOFUS Retro servers?
No; unfortunately, they are not available.