My account is protected by the Shield and/or Authenticator, but I haven't received an email with the codes.

This may be because Ankama's sender address is being blocked by your email service.
To fix this, we recommend that you modify the junk mail settings for your email account. This process may differ depending on the domain name.
The examples below show email programs for Outlook.

If the issue continues, please contact Support to change the email address linked to your Ankama account.
Outlook email
Step 1: Sign in to your email account.
Step 2: Go to your Outlook settings.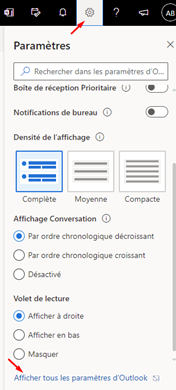 Step 3: Go to your mail settings and select Mail > Junk email > Blocked senders and domains.
Step 4: If the Ankama sender address is listed, delete it.