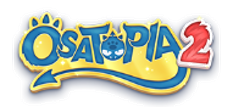 WHAT ARE THE OPENING AND CLOSING DATES?
As their name implies, Temporis servers are temporary servers with a limited lifespan. The dates for this eighth edition are:
Pre-registration begins on September 5, 2023
Pre-registration closes on September 24, 2023, at 11:59 p.m.
Servers open on September 26, 2023
Servers close on November 21, 2023
Important information about pre-registration
Important information about the content of this edition
Purchases, services and rentals
What rewards are there for this Temporis?
ACCESSING THE SERVER
Is a subscription necessary for this adventure?
Yes. Only players with subscriptions can access the Temporis servers.
Is the server in single-account mode?
Yes, with the same restrictions as the last edition of Temporis.
You can play with your sibling or friend on the same IP provided that you meet certain requirements. The accounts must:
Be certified under different names
Have valid telephone numbers and email addresses that are different for both accounts
For more information about single-account mode restrictions: Head over here!
IMPORTANT INFORMATION ABOUT PRE-REGISTRATION
Once your pre-registration has been confirmed, a confirmation email will be sent to the email address associated with your account.
Class, sex or server changes
If you are pre-registered and want to change the server or your character's class or sex during the pre-registration period, you can do so without having to cancel your registration. Simply go back to the pre-registration page and click "MODIFY".
You will receive a confirmation email for each change you make.
Earn more rewards with pre-registration!
New this year, the more pre-registrations there are, the more you will be rewarded for pre-registering!
Rewards will be allocated at both the pre-registered character and server level.
The different reward tiers will be shown on the pre-registration page.
Ankama reserves the right modify these rewards if required.
IMPORTANT INFORMATION ABOUT THE CONTENT OF THIS EDITION
Keys, soul stones, guildalogems, alliagems and mount capturing nets
Keys can be obtained from monsters of the corresponding level group.
Guildalogems and alliagems will be available from an NPC. We want player communities to be able to get set up quickly so you will have the best possible experience.
Soul stones and capturing nets will also be available from an NPC.
Trophies and DOFUS
Trophies can be obtained from monsters just like other equipment.
Just like in Temporis VII, the Dofus can be obtained from monsters in the form of Tempofus (a tradable item that can get you a Dofus, which can't be traded).
Will the Kolossium be available?
No, because the Temporis rules are too different from the rules on other servers to allow Temporis players access to the ISK (inter-server Kolossium).
The building will only be accessible after progressing a certain amount in the main Osatopia quest.
You won't be able to buy Crimson, Gleaming or Sparkling Pebbles during this edition.
PURCHASES, SERVICES & RENTALS
Services
All services are available in this edition of Temporis.

Changing classes
You can buy an unlimited class change potion!
Server transfer
Transfers to other (classic) servers will not be available.
Transfers to other Temporis servers will, of course, be available for free.
Reminder: Transfers must be requested between 12:01 a.m. Monday and midnight on Sunday (Paris time) to take effect the following Tuesday. Otherwise, you'll have to wait until the following Tuesday.
Click here for the transfer service
Kama Exchange
The Kama Exchange is not available on the Temporis servers.

What items are credited back when temporis ends?
Items bought from the shop (excluding rentals) on this list will be credited back to you when Temporis ends:
Ceremonial sets, pets, and petsmounts
Harnesses
Emotes
Fatal blows
Living items
Globally pre-sentient potions
Items that will not be credited back to you:
Rental items reserved for Temporis
Temporis-only rental items provided by the in-game NPC with the unlimited rental pass
Name change potions
Guild name change potions
Color change potions and unlimited color change potions
Sex change potions
Face change potions
Transformation potions
Guild emblem change potions
Alliance emblem change potions
Alliance name change potions
Fairyworks
Mimisymbics
Rallying horns and unlimited rallying horns
Unlimited class change potion
Purchases and items that are acquired for immediate consumption will not be returned. For example, if you buy a class change potion, you have used the service, so you do not qualify for a refund or compensation, even if the character is not transferred when the server closes. Therefore, be careful before you make any purchases.
To make things clearer, the shop item descriptions will indicate which ones will be transferred to you. Make sure that the description contains a note to this effect if you want to use your purchases after the server closes.
What is a rental?
Rentals are offers created specifically for the Temporis event. They are identified by a "rental" banner in the shop and a lower price than for permanent purchases.
The following items are available for rent:
Sets
Pets
Petsmounts
Harnesses
Packs
Shields
Fatal blows
Emotes
Therefore, these items can only be collected on the Temporis servers while they are open. After that date, they will be removed from your account and cannot be transferred to other DOFUS 2 servers.
WHAT ARE THE BRAND-NEW REWARDS FOR THIS TEMPORIS?
Just like in previous editions, specific achievements will earn you tempokens, which will unlock rewards.
As you progress on the Temporis VII servers, you will receive a pet that evolves into an exclusive petsmount and which will come in several different evolutions.
When you go back to the classic servers, you'll receive a ceremonial version of the different appearances of the pet/petsmount that you unlocked.

A ceremonial set, titles, ceremonial headgear, and the famous XP potion will also be available.

You'll also be able to unlock a set with stats for starting a new adventure on the classic servers.
This set's level will be available in a level bracket equivalent to your XP potion. This will give you access to equipment in your level bracket if you start out on a classic server for the first time!
WHEN WILL I RECEIVE MY REWARDS?
You can also collect some of your rewards before the servers close!
Once the servers have been open for two weeks, the NPC Pragmatic Gobgob will let you collect – on the classic servers and without waiting – the rewards you've unlocked. This won't have any impact on your adventure within this edition of Temporis. You can continue to progress normally and unlock the next rewards.
When you validate an achievement on the rewards timeline (Tempokens), if this achievement grants a cosmetic reward, you will collect the item on Temporis as well as in the gift interface so you can collect in on a classic server. Therefore, no cosmetic gifts will be granted on Temporis after the servers have closed (except in certain situations unrelated to the rewards timeline).
For this reason, you must validate achievements to collect your rewards on classic servers.
The same goes for the XP potion. As soon as you have collected the corresponding Tempokens, Finn Ahurry will ask if you want to take an XP potion, which will allow you to immediately reach a level close to your current Tempoken level on the classic servers (minimum level 50 and in 10-level increments).
You can take this XP potion once per character during its Temporis adventure.
To summarize, visit the NPC Pragmatic Gobgob to collect the three titles (Ken Osato, Friloote, League) and the NPC Finn Ahurry to collect the XP potion and Khardboard Set.
When the Temporis servers close, an XP potion that matches your progress minus the potion already collected will be credited to your account in the following days. An announcement will be made on the forum and Twitter.
Warning! If you delete your character during Temporis but haven't yet recovered all of your rewards and experience from the NPC Finn Ahurry, you won't receive them after the servers close.
Will the experience potion be tradable, linked to the character, or linked to the account?
Experience potions will be linked to accounts. You will receive them via the gift interface, which will let you choose which server you would like to use them on.
/!\ Take care when selecting a server. Once collected on a server, you can't go back and select another one.
The server Shadow is, however, excluded.
Please note that you can't collect experience potions from previous editions of Temporis on Osatopia 2 servers.
I didn't receive my rewards.
If it looks like you received none, or only some, of your rewards, you have 30 days from when Temporis closes (Dec 21, 2023) to contact Support. After that, Support won't be able to fulfill your request.
WHEN THE SERVERS CLOSE
Can kamas be transferred?
No.

Can equipment be transferred?
No.

Can professions and achievements be transferred?
No.