If you are in the European Union and are considered to be a child as defined in the General Data Protection Regulation (GDPR), one of your parents or legal guardians must give their consent to confirm the creation of your account.
Creating an Ankama account requires collecting personal data; in the European Union, this requires the consent of a parent or legal guardian for users who have not reached the age required by the GDPR in France, 15 years.
This request will be sent via email to the address provided in the registration form.
To validate your account and start playing, consent must be given within 15 days of registration. After that period of time, your account will be deleted.
Your account will not be valid and you will not be able to access the game until consent has been received.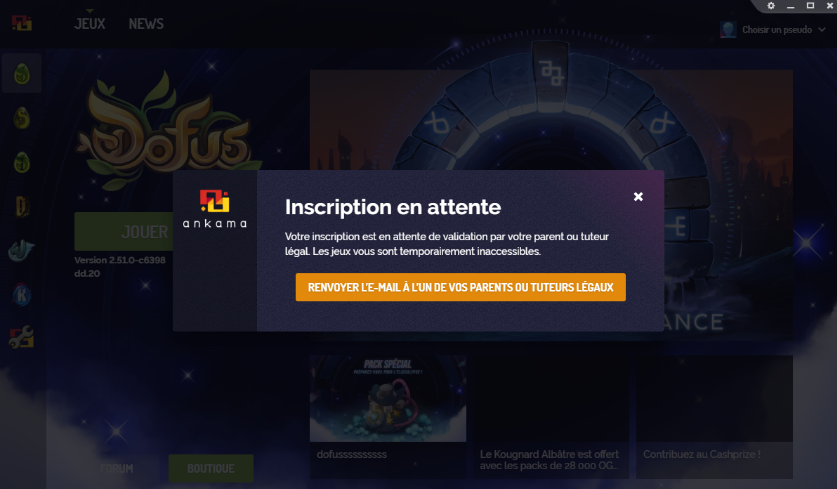 If your parent or legal guardian gives their consent, they will receive copies of all confirmation emails for any purchases you make.
Did you made a mistake in your parent's/the account holder's email address when filling out the form? You can change it in your Account Management section as long as your parent or legal guardian has not yet replied to the email we sent them.
Do you want to remind your parent/legal guardian? You can also send a new email in your Account Management section.